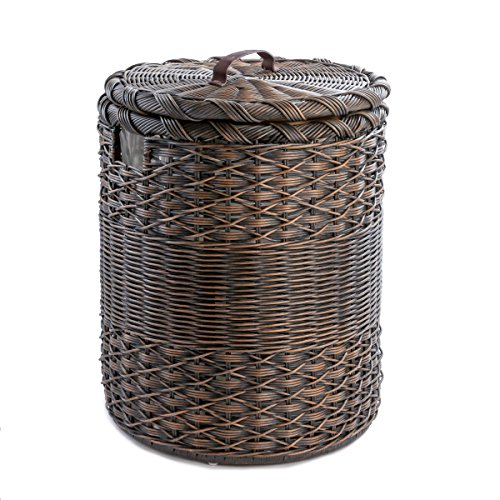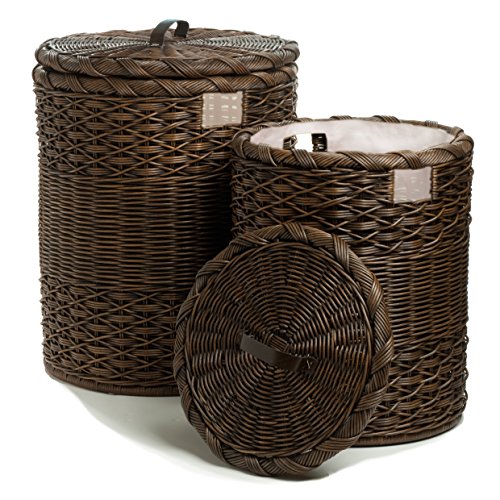 $ 199.00
$ 203.00
Round Wicker Basket with Lid
The Round Wicker Hamper is available in 2 sizes. Lift-off lid and removable cotton liner make it perfect for laundry, bedroom decor and more. 

LARGE: 19"Dia x 25"H

Handcrafted by artisans in Indonesia. Made of natural rattan. Hand-dyed, so colors will vary and may be a different shade than the image displayed.

Baskets are handmade, therefore sizes may vary.


Size  |  Color Walnut Brown
Our Round Hamper combines beauty with functionality. A favorite of hotels, spas, home decor, and households everywhere. Lid lifts off easily with a sturdy leather handle. Plastic feet for floor protection. Includes a removable cotton liner. Available in 2 sizes Finished in Antique Walnut Brown and Toasted Oat **Save money when you purchase a nested set of 2 (one of each size, same color)** EXTRA JUMBO (size 1): 23"Dia x 28"H LARGE (size 2): 19"Dia x 25"H