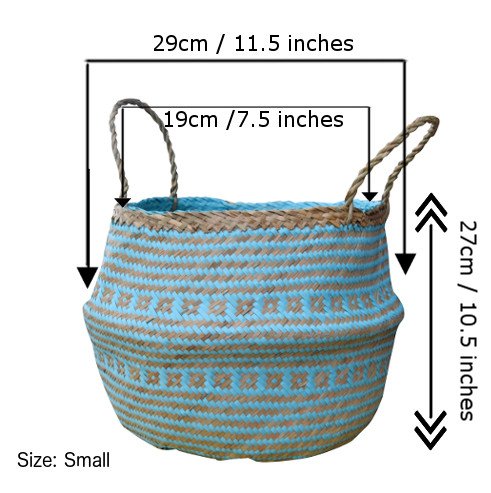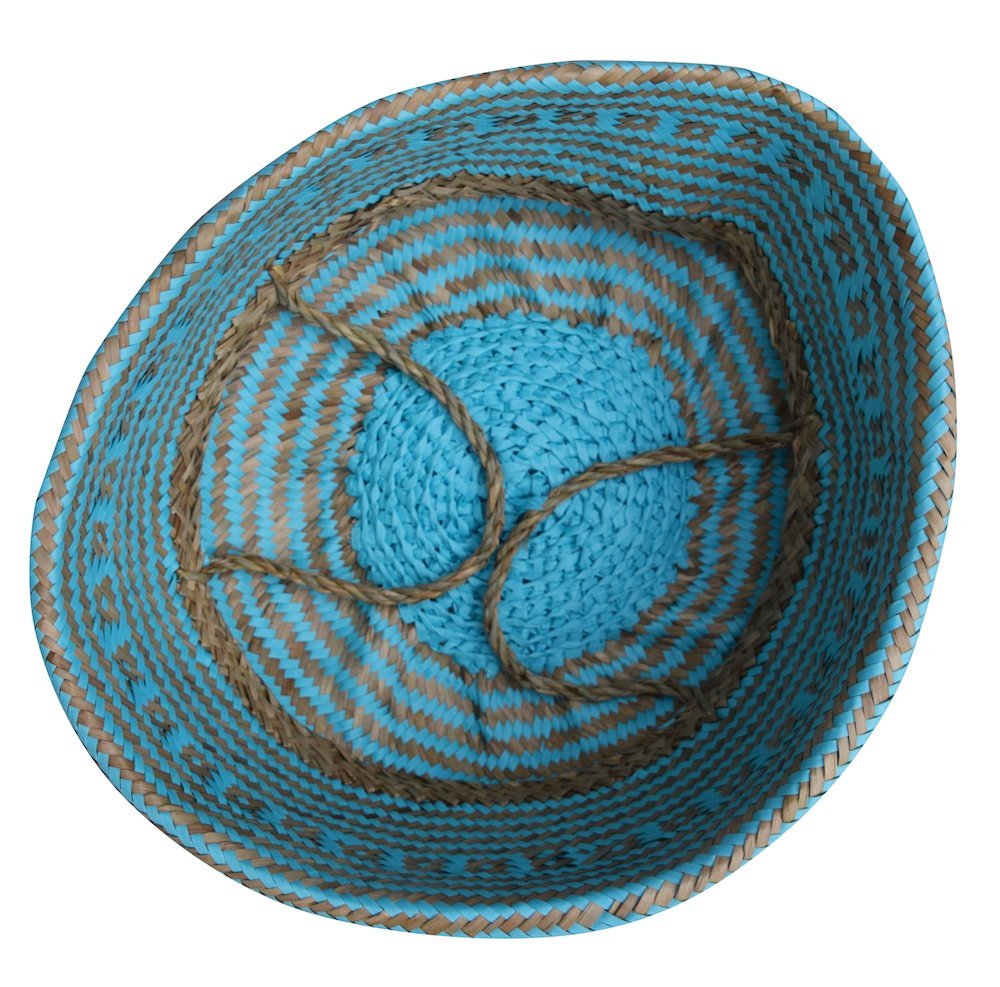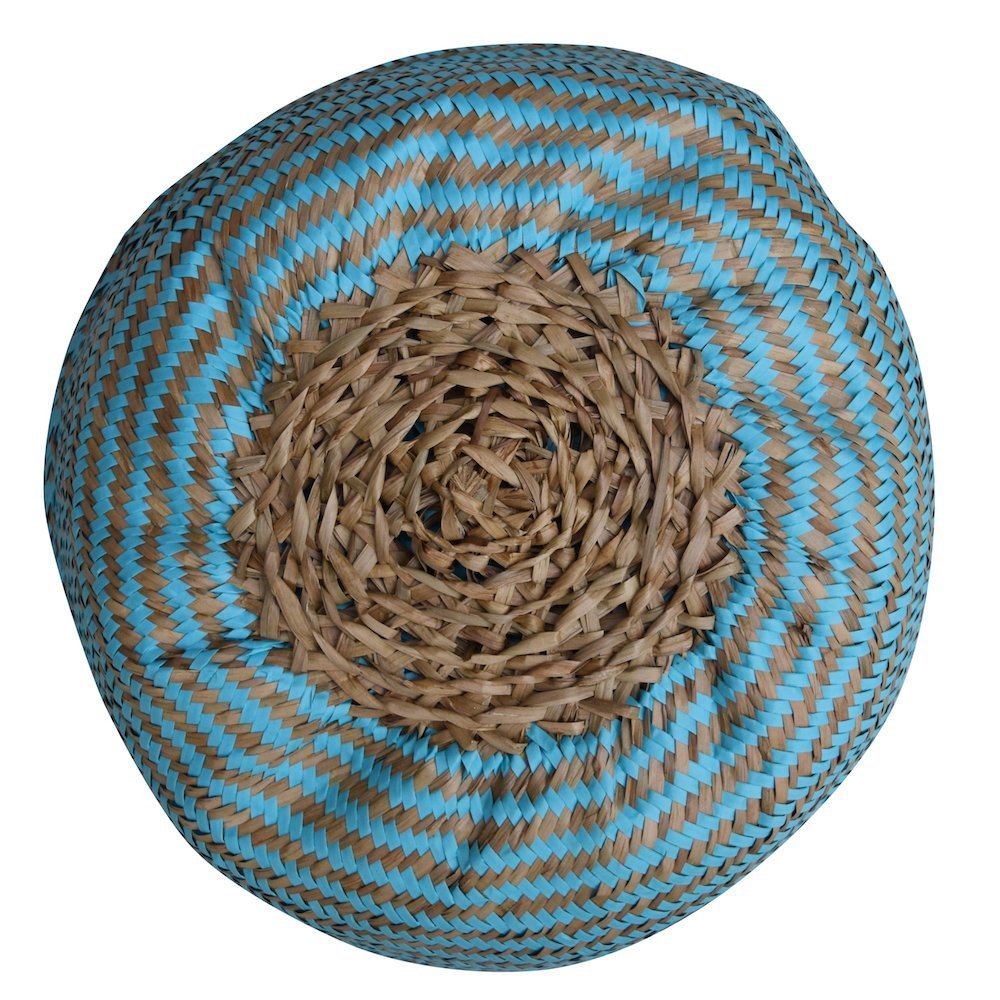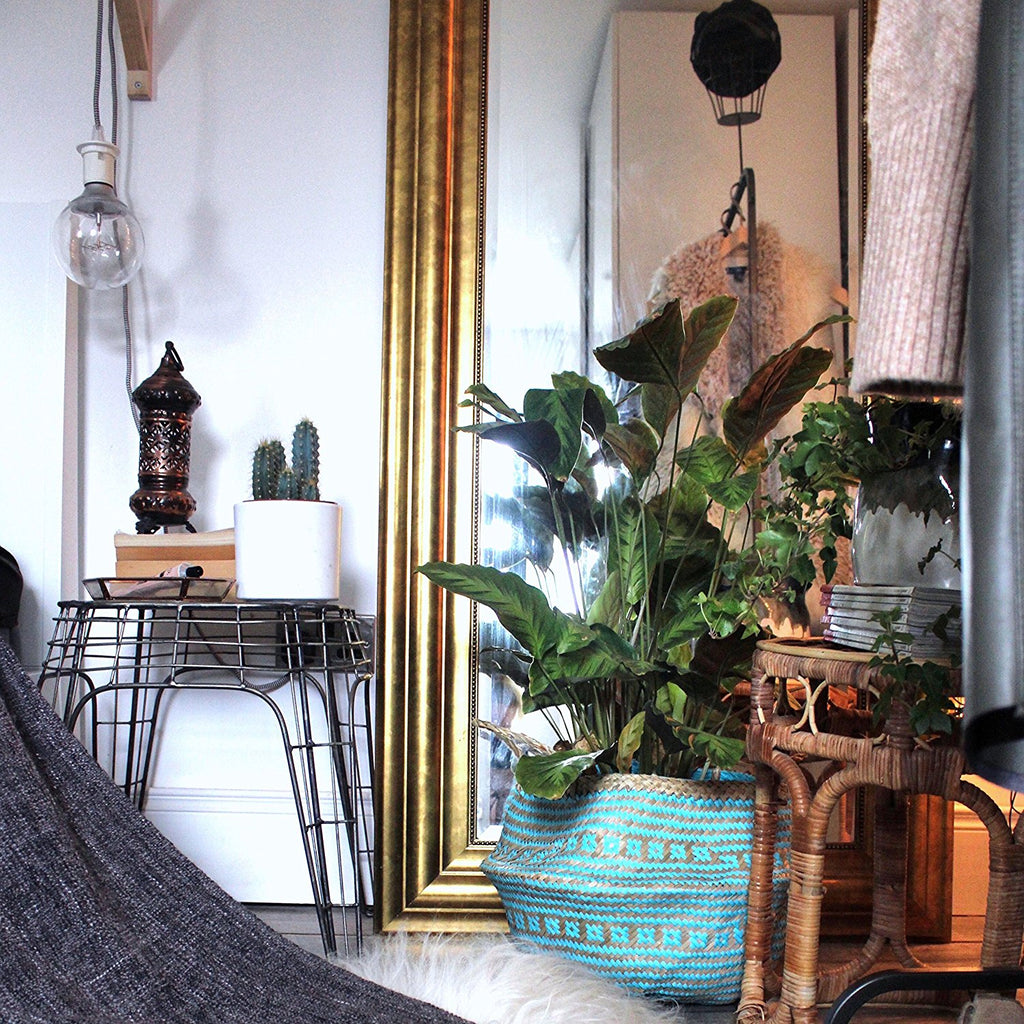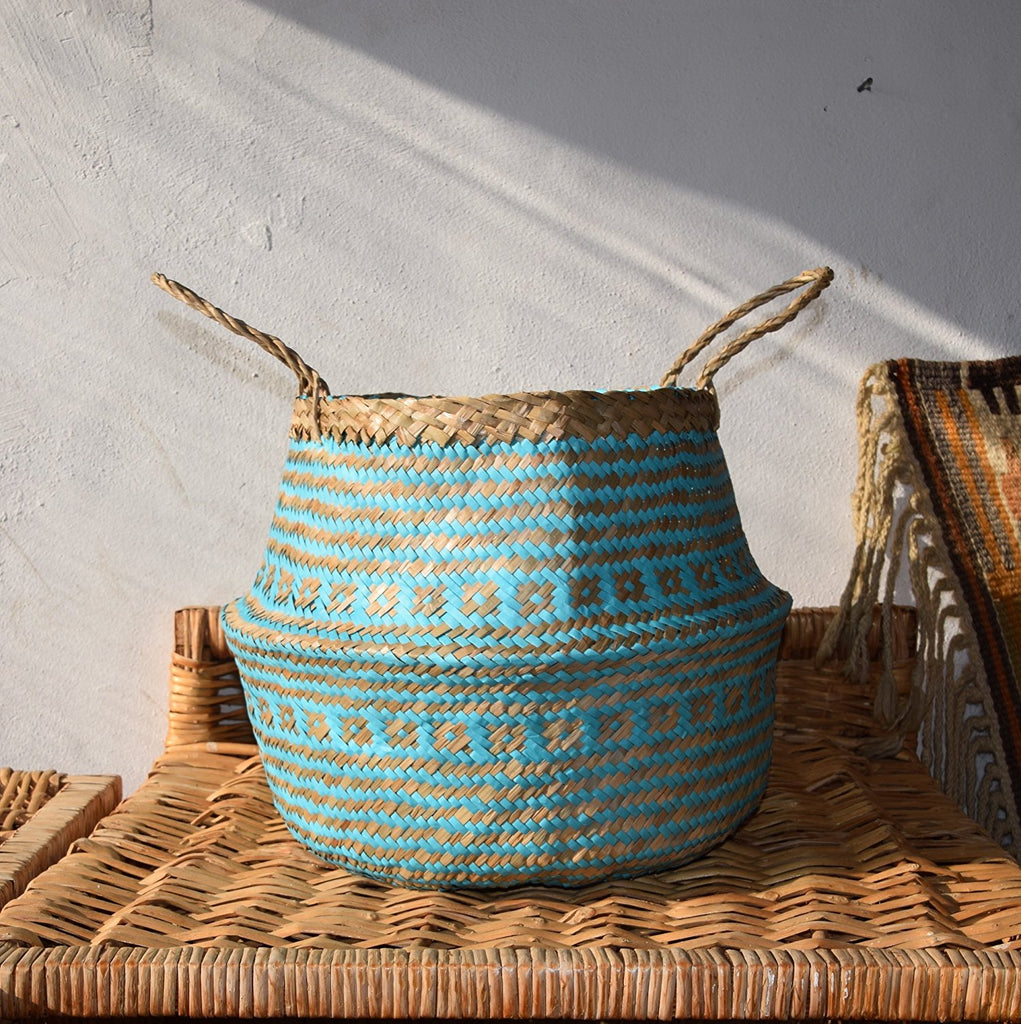 $ 43.00
$ 53.00
Natural and Plush Woven Seagrass Basket 3 Sizes
Natural Seagrass

Handmade: Harvested From 100% Sustainably Grown Seagrass: Each Basket Is Unique, And Handwoven By Local Artisans In The Southeast Tropics.

Convertible: Use The Baskets With The Handles Out Or Folded Down As Bowl Style Baskets.

Available Colors: Natural, Aquamarine Wildwood Fibre + Natural Weave, White Wildwood Fibre + Natural Weave, Black Wildwood Fibre + Natural Weave

Multipurpose: Decorative, Creative Storage, Picnic, Grocery Baskets, Beach Bag, Plant Pot Covers, Laundry, Toy Organizer, etc

Dimensions: Available Small Medium and Large Sizes. SMALL: Centre Diameter 29cm / 11.5 inches, Height 27cm / 10.5 inches, MEDIUM: Centre Diameter 32cm / 13 inches, Height 32cm / 13 inches. LARGE: Centre Diameter 45cm / 18 inches, Height 35cm / 14 inches. Note ** The basket opening tapers inwards and is substantially smaller (UP TO 4 INCHES SMALLER) than the given centre dimensions. If in doubt order a size up.
Material Type:Plush Cross Seagrass Aquamarine  


1) Natural Seagrass Basket Handwoven with all natural seagrass

2) DUFMOD Plush Seagrass Baskets:

Handwoven with natural seagrass + naturally dyed and pulped, wildwood fibres to be strong and plush. Two colors available: Aquamarine, and White.

Usage: Use the Seagrass Baskets with the handles out or folded down as bowl-style baskets. These baskets are amazingly plush and lightweight yet incredibly hard wearing. They can hold a surprising amount of weight. From a beach, picnic or trendy basket for groceries, to stylish storage in all rooms of the house, these baskets will add a fantastic pop of color and texture to any room. Use it in your living room, kitchen, bedroom, playroom, laundry or nursery, or as attractive plant pot covers

Handmade: All our baskets are individually hand woven by local artisans from the southeast tropics. The artisans harvest 100% sustainably grown seagrass and do not use wild seagrass plants. Dufmod recognizes Seagrass beds provide unique ecosystems in coastal locations, and are environmentally and economically vital. Please allow for any natural imperfections and variations created during the hand making process.

Clean & Care: Handle with love. Only clean gently with a semi-damp cloth. Do not handwash. Do not bleach. Do not machine wash. Do not tumble dry. Do not iron. Do not wring.