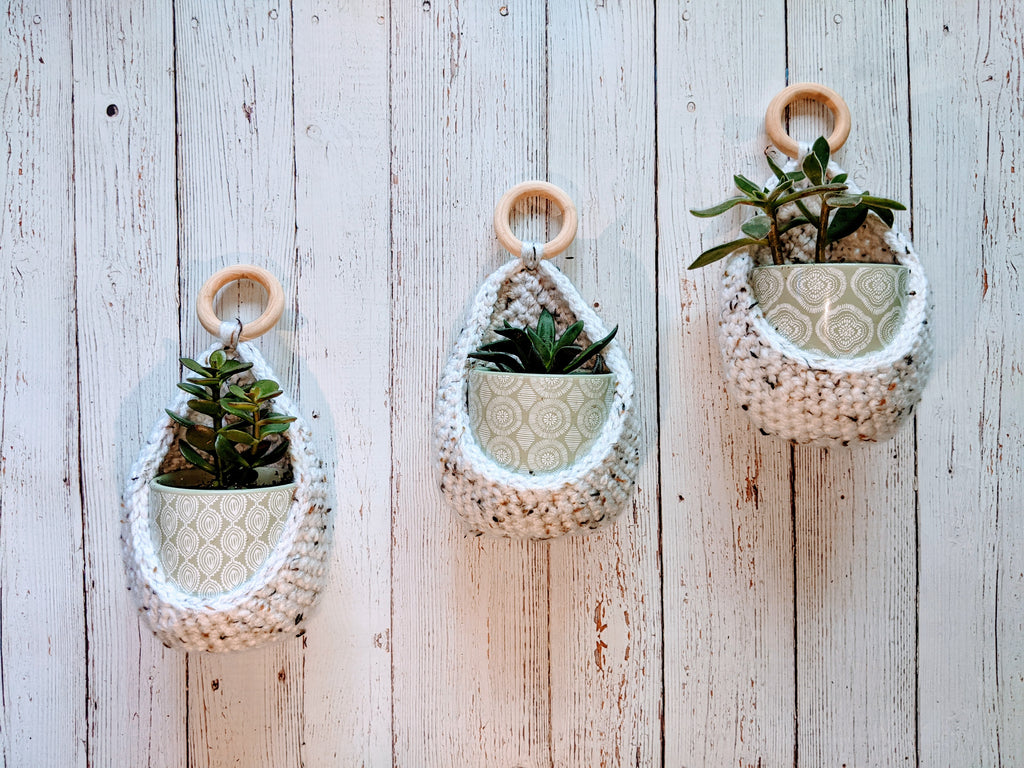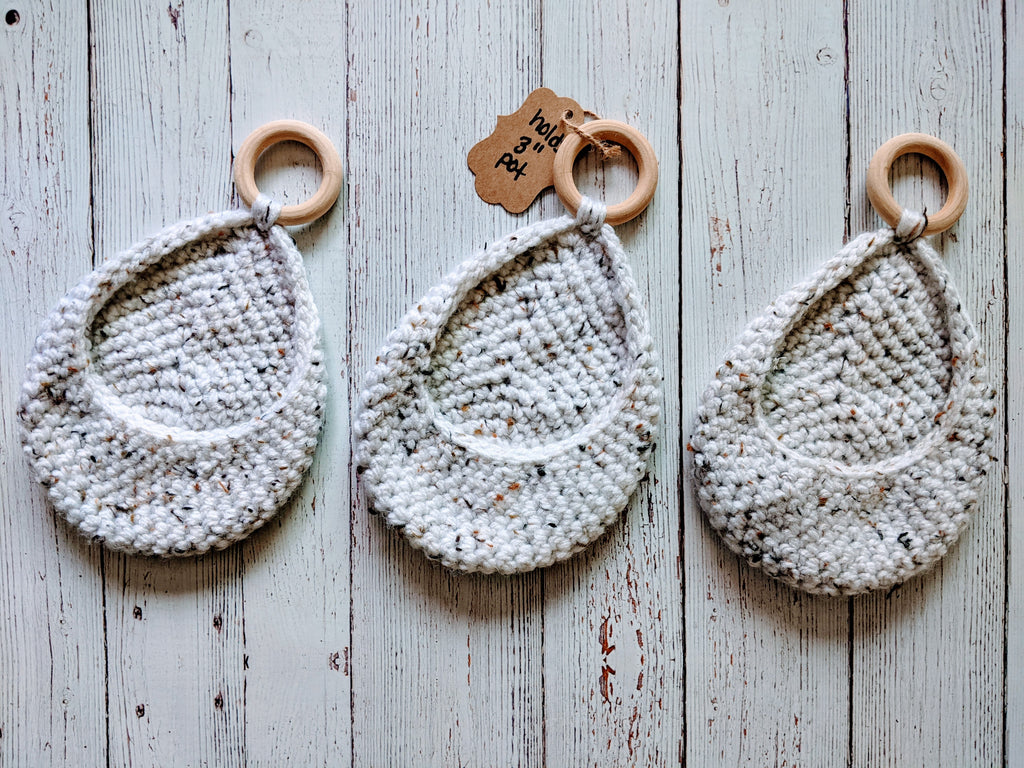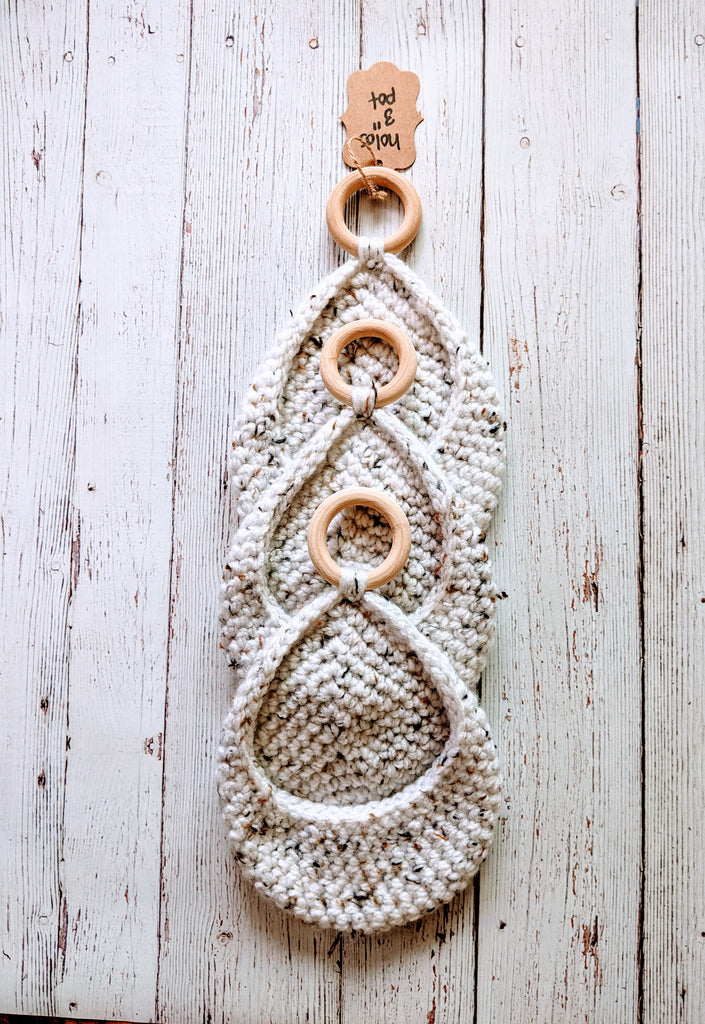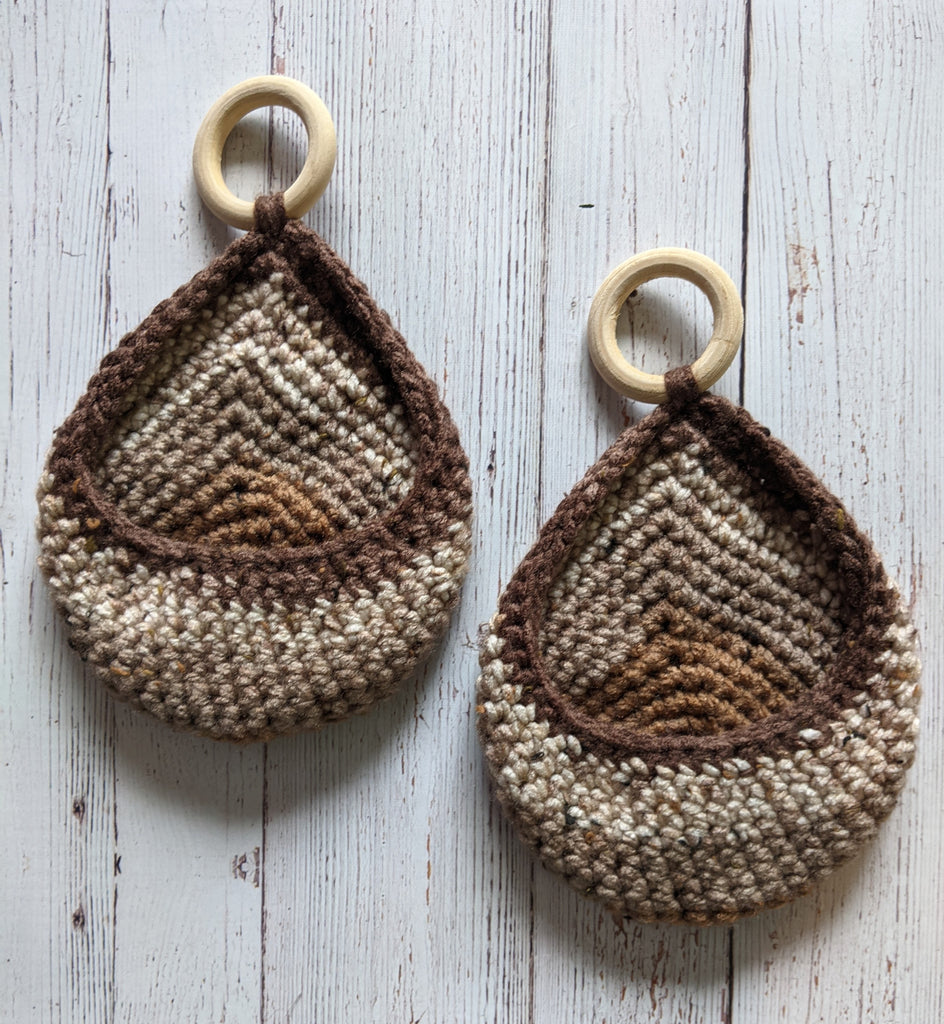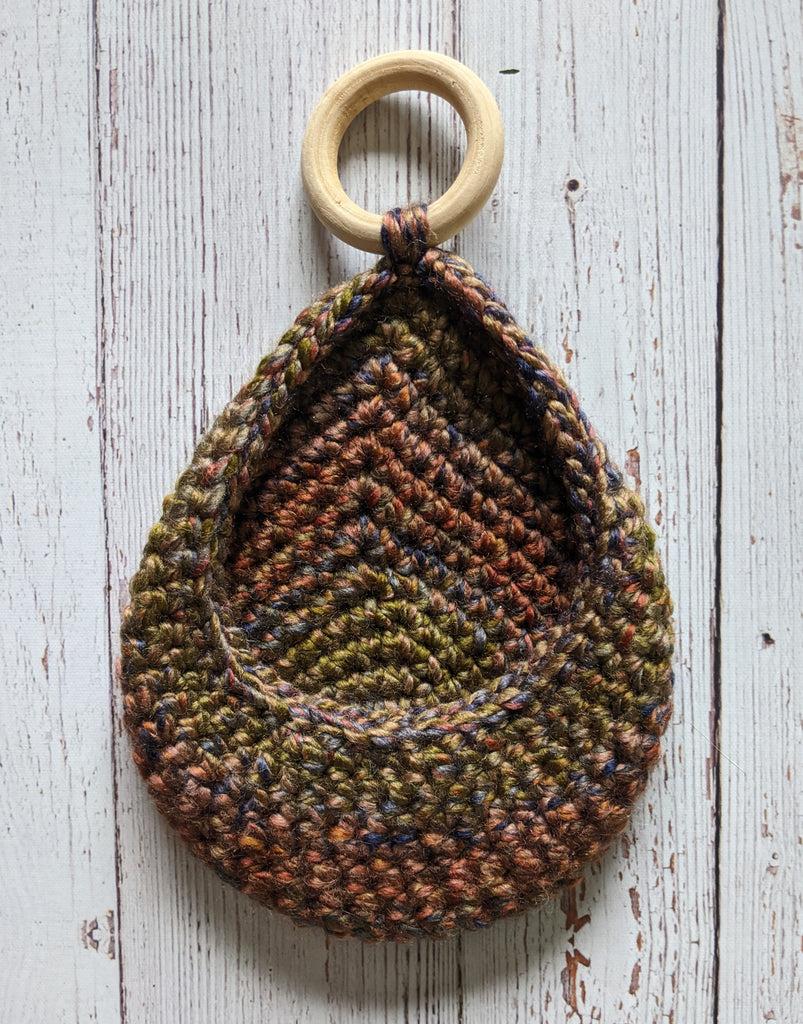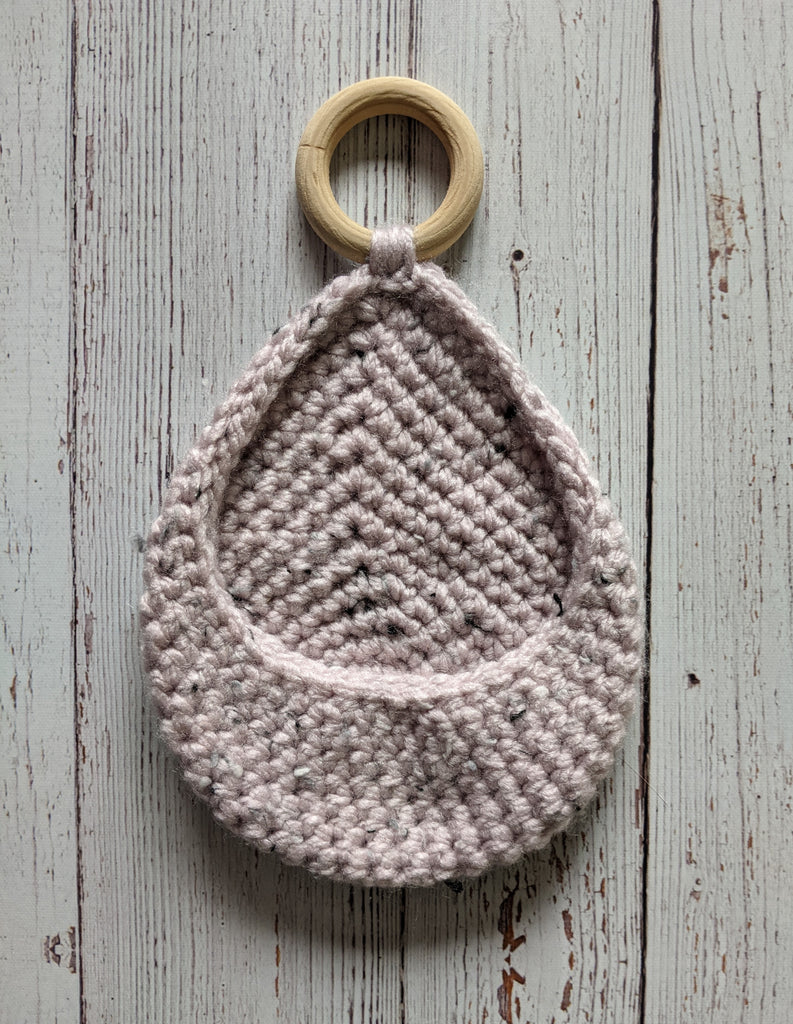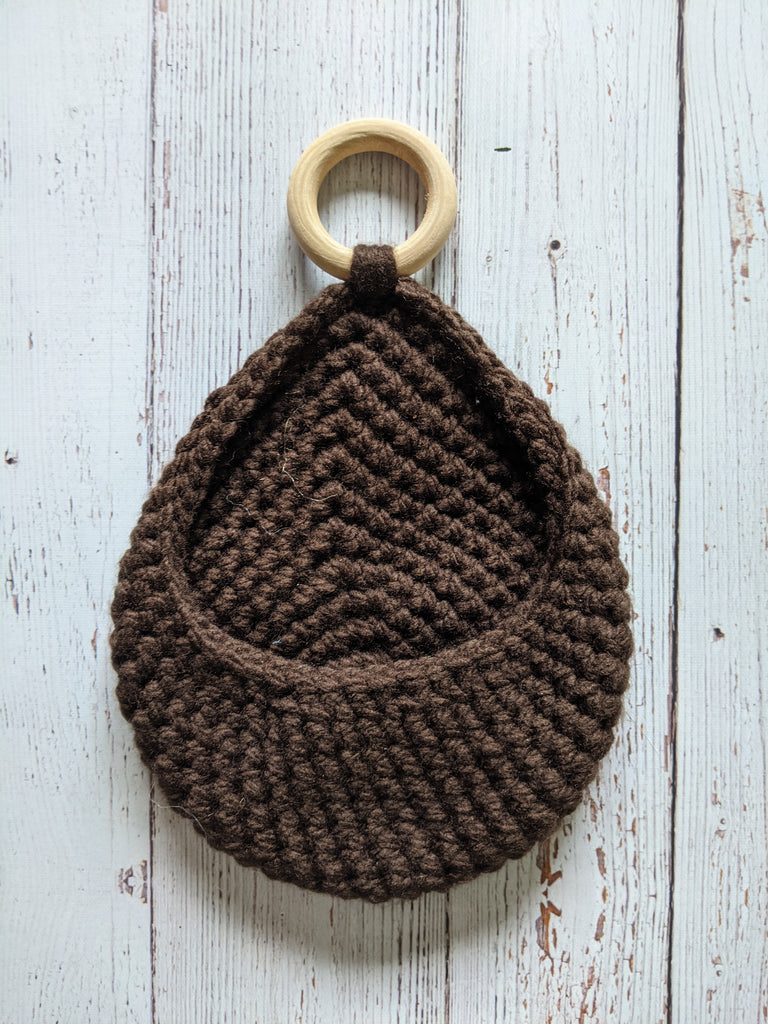 $ 19.95
$ 26.00
Handmade Knit Hanging Plant Holders for 3-4" Pots, Succulents, Houseplants, Candles--All sold as singles, not sets
These gorgeous hanging planters are lovingly and individually hand-made by a local Sonoma County artist.  
Each one is 7.5 inches long, (top to bottom), 10 inches including the hanging loop, and 6 inches wide. The photos are with 4-inch pots. 
Hangers are stretchy, so they can accommodate different sizes, up to about 5 inches. 
They come in a variety of sizes, all within the "natural" color spectrum.
I advise using a pot with a tray inside the hanger to catch water.